AGS presents choice of annual awards to industry icons
April 13, 19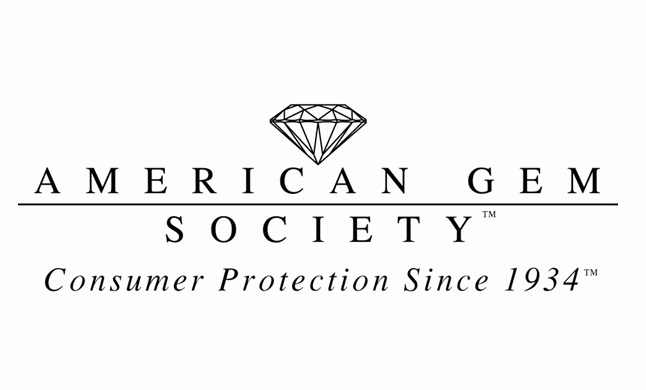 The American Gem Society (AGS) presented several prestigious awards at its annual Conclave in Seattle, WA, that was held April 8 to 10. All the awards honor excellence, professionalism, and a commitment to ethics and consumer protection.
At the Titleholders Luncheon held on April 9, Marc Nanasi, RS, Chair of the Young Titleholders Steering Committee, presented Meredith Schlessinger, CG, with the Young Titleholder of the Year Award.
"Since she joined the Young Titleholders, Meredith brought with her enthusiasm, energy, and great ideas. She is perhaps more passionate than any of us when it comes to building a warm and welcoming community," said Nanasi.
Additionally, Lisa Bridge, CG, was presented with a special plaque for her instrumental efforts in reigniting the Young Titleholders. "Lisa helped take our community from an idea to a thriving and growing part of AGS. She is a leader who embodies the values and mentorship that we all expect from AGS members," Mr. Nanasi noted.
Also, at the Titleholders Luncheon, Marc Altman, CGA, Chair of the International Guilds Council, presented three awards. The Guild of the Year Award went to the Michigan Guild. "The Michigan Guild President, Susan Barnett of Tapper's Diamonds & Fine Jewelry, spent countless hours calling stores throughout her region, eventually developing one of the Society's most successful Guilds," said Altman. "Additionally, the Guild has been instrumental in adding many fine firms to the American Gem Society membership."
The Sallie Morton Award was presented to Phillip Bosen, CG. This award recognizes the contribution of individuals who have gone over and above in their service to the AGS Guilds each year. "Mr. Bosen was charged with Guild communications, creating many meeting notices, and establishing an online ticketing sales tool for the meetings. Without any guidance, he created a process to systematically produce our meeting notices for over 52 Guilds," said Mr. Altman.
The John J. Kennedy Award went to Supervisory Special Agent of the FBI, Steve Gonzalez. Mr. Altman noted, "Special Agent Gonzalez voluntarily stepped into the role of ensuring the FBI's partnership with AGS, and through his extensive network, the Guilds are assured outstanding meetings on security for years to come, as well as meetings at FBI facilities."