Renard diamond mine team wins all awards at the Quebec Provincial Mine Rescue Competition
May 06, 19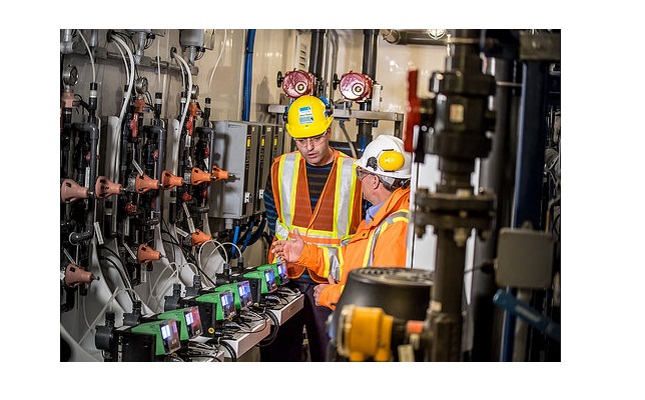 Stornoway Diamond Corporation announced that the Renard Mine rescue team won all awards at the 57th Quebec Provincial Mine Rescue Competition. The competition took place between May 2 and 4 in La Sarre, Quebec. The Renard Mine team won all awards: Best BG4 Breathing Apparatus Mechanics; Best Theoretical and Technical Performance; Best First Aid Performance; Best Team Management; and Best Team in the Field. On account of this extraordinary performance, the team was awarded the overall title for a second consecutive year.
Patrick Sevigny, Stornoway's Vice President, Operations, commented: "This second championship is a testament to the very high level of skill of all our Renard Mine rescuers. The team demonstrated a remarkable devotion in their preparation and training, which enabled an exceptional performance. I would like to highlight the excellent work of the CNESST and of the Casa Berardi Mine organization team, which allowed this event to be a success."
The members of the winning team are Danny Beube, Mathieu Dresdell, Raphael Duchesne, Simon Gelinas, Francois Gilbert, Guillaume Lemay, Rachel Major, Adam Paquet and Patrick Tremblay. The team is led by Yannick Savard, emergency coordinator.
The Renard Diamond Mine is Quebec's first producing diamond mine and Canada's sixth. It is located approximately 250 km north of the Cree community of Mistissini and 350 km north of Chibougamau in the James Bay region of north-central Queec. Construction on the project commenced on July 10, 2014, and commercial production was declared on January 1, 2017. Average annual diamond production is forecast at 1.8 million carats per annum over the first 10 years of mining.