WDC President: KP remains a vitally relevant institution
June 26, 19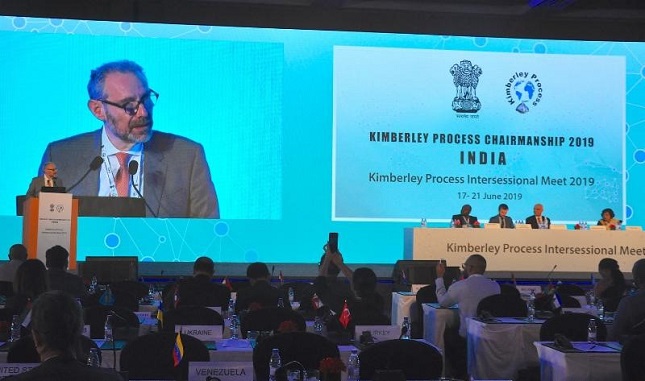 As the 2019 Intersessional Meeting of the Kimberley Process (KP) wrapped up on June 21 in the Indian city of Mumbai, WDC President Stephane Fischler expressed confidence that progress has been made in the effort to reach consensus on the review and reform of the Kimberley Process Certification Scheme (KPCS). He called on participants to agree on the measures necessary for strengthening the KPCS's impact, both in improving the lives and prospects of communities in the mining areas, and also in meeting the expectations of consumers in the jewelry markets.
"What is essential is that, together, we send a clear signal to the outside world, including consumers, that the Kimberley Process remains a vitally relevant institution, which is able to evolve and adapt according to changing conditions. This must be the case at the upstream end of the chain of value, as it is at the downstream end," he stated
At the same time, said the WDC President, recognition of the need to reform should never detract from the very significant achievements the KP has achieved to date. Indeed, he stated, the WDC itself has been remiss in highlighting that developmental programs for artisanal miners that its members are currently involved in launching in places like Sierra Leone, Guinea, DRC and others would have been impossible were it not for the role of the KPSC in returning peace to these areas.
Read the full text here