Lucara names 1,758-carat rough "Sewelo."
July 19, 19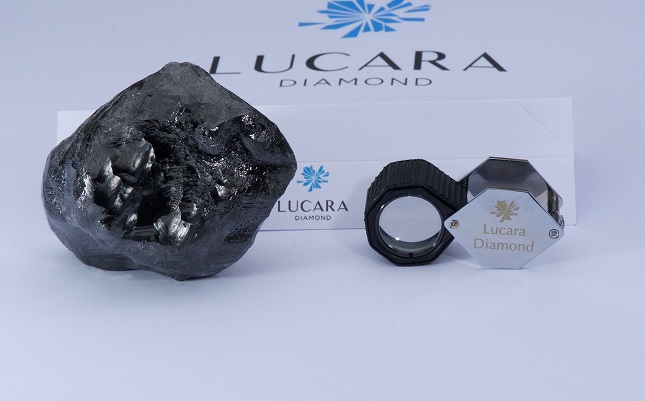 Lucara Diamond Corp.announced that the winning submission for the naming of the 1,758 carat diamond.
Meaning "rare find" in Setswana, the name Sewelo was selected from over 22,000 submissions in a contest open to all citizens of Botswana. The announcement was made during a gala event hosted by Lucara Botswana in the presence of His Excellency Dr. Mokgweetsi Eric Keabetswe Masisi, President of the Republic of Botswana.
The unbroken 1,758 carat stone was mined from the EM/PK(S) unit of the South Lobe of the Karowe diamond mine and was recovered through Lucara's XRT circuit in April 2019. Lucara has completed its analysis of the Sewelo Diamond and is considering next steps toward selling the diamond. Lucara is committed to ensuring that the Sewelo Diamond has a lasting and positive impact for Botswana and is proud to have once again invited and engaged with the people of Botswana to choose the name of such an iconic diamond recovered at the Karowe Mine.
Eira Thomas CEO commented: "The largest diamond recovered in Botswana's history was named by the people of Botswana this evening in a celebration of Botswana's success. Lucara is proud to share our achievements with all stakeholders in Karowe and the people of Botswana. We are in the process of completing an analysis of the Sewelo and we look forward to sharing the results of this rare find."