Postpone Hong Kong September Show, GJEPC, AWDC and IDI ask
August 22, 19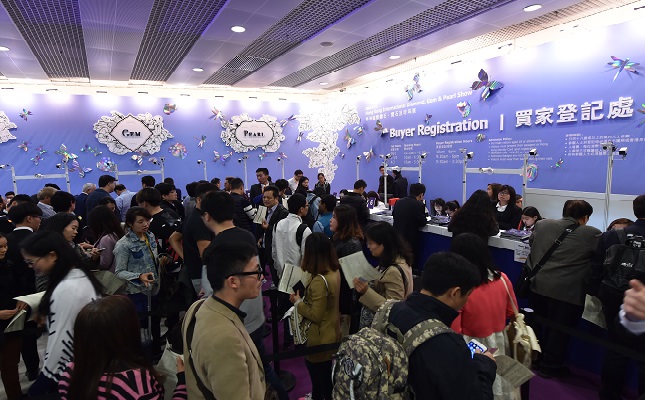 The Gem & Jewellery Export Promotion Council (GJEPC), the Antwerp World Diamond Centre (AWDC) and the Israel Diamond Institute (IDI) drafted and sent a joint letter to Celine Lau, director of Jewellery Fairs at Informa Markets, the firm that runs the Hong Kong Gem & Jewellery Fair that will take place in the second half of September, asking Lau to postpone the show.
The joint letter sent by the umbrella organizations of these three leading diamond trading centers came in reaction to a letter sent by Lau, that stated that the September show would go on as planned.
"The 2019 edition of the September Hong Kong Jewellery & Gem Fair, organized by Informa Markets, will be held as scheduled from September 16 to 20 at the AsiaWorld-Expo and from September 18 to 22 at the Hong Kong Convention & Exhibition Centre. Due to recent public incidents in Hong Kong, we recognize, and are addressing, the concerns expressed by some exhibitors and visitors on security matters and the fair's operational requirements
In their letter GJEPC, AWDC and IDI expressing their concern about their exhibitors' safety; about the prospect that 30 to 40 percent of the visitors and clients who had planned to attend the show, simply would not turn up; and the danger that the goods brought to the show would not be insured, in case of outbreaks of unrest.
In her earlier letter, Lau wrote: "The 2019 edition is simply shaping up to be the best yet in the show's 37-year history, with an exhibitor roster and exciting programming that are unique only to the September Fair. We are expecting 3,700+ exhibitors, who represent the best of the jewelry industry and are pulling out all the stops to deliver products and services that truly stand out."
The GJEPC, AWDC and IDI, however, asked Lau to postpone the show until calm had returned to Hong Kong, and in addition, asked for compensation, in the form of a refund or a discount for iheir exhibitors.