DDC hosts tenth India Diamond Week
August 22, 19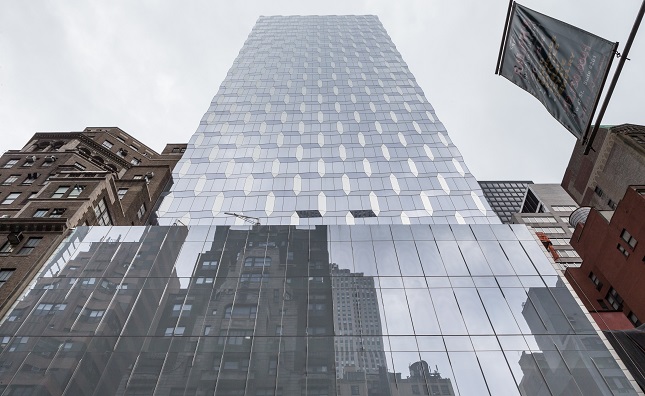 This week, the Diamond Dealers Club (DDC) of New York, in conjunction with the Gem & Jewellery Export Promotion Council (GJEPC), hosted over 50 exhibitors and several hundred buyers at its tenth India Diamond Week on the DDC's state-of-the-art trading floor at the International Gem Tower in Manhattan.

The DDC leadership said that with the recurring event, it creates trading opportunities in today's market by welcoming international diamantaires to trade at the largest bourse in the U.S.
"As with past editions of this show, we have once again been successful at achieving our original goal, which is to create a space for people in the industry, from all over the world, to meet together in one place," DDC President Reuven Kaufman said in a statement. "We find that not only are the exhibitors returning year after year, but buyers continue to attend in order to maintain those relationships. Especially in today's market, we see this show as a tremendous opportunity for companies to stay relevant and connected to others in the industry."
The Indian diamond manufacturer and trader firm Venus Jewel had an enthusiastic response to this year's show. Hemal Kansara reports that "It really was a very good show, our table had a lot of traffic, and even though we come every year, we met a lot of new clients this time. We will definitely be back for the next edition of the show."
Rushabh Shah has been coming from Excel Overseas since the first India Diamond Week in 2014. Shah says "The show was great for us, we come back every time, and we always get at least four or five new customers. We plan on coming back for every future show."
Another long-time exhibitor, Ayush Shah from Janam Corporation, noted: "As it often does, business at the show outperformed the general market, and we are happy to have participated."
The Diamond Dealers Club (DDC) is among the leading diamond exchanges in the world. Its mission is to foster the interests of the diamond, colored stone and jewelry industry by providing, regulating and maintaining a diamond trading facility, promoting just and equitable principles in trade, establishing industry-wide standards of disclosure, disseminating accurate and reliable information and carrying out the activities and objectives of the organization in accordance with the laws of the State of New York and the U.S.