GIA Expands Artisanal Mining Education Project
October 16, 19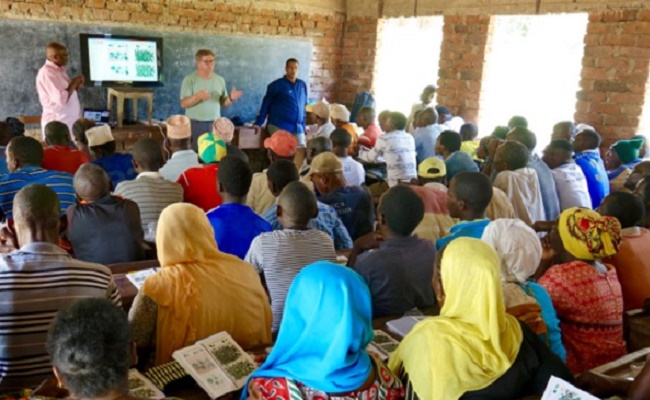 (IDEX Online) - The GIA (Gemological Institute of America) is expanding an education program that helps artisanal gemstone miners evaluate the quality of the rough they mine. The organization is committing $1.3 million to bring the program, which started in Tanzania, to Madagascar, Nigeria, Rwanda and Zambia.
Working with Pact, a Washington D.C.-based international development nonprofit organization with expertise in the region, GIA plans to reach 10,000 miners over the next four years with its booklet Selecting Gem Rough: A Guide for Artisanal Miners.
The Swahili-language booklet has images of the gemstones found in East Africa and illustrations of how to examine and evaluate rough gems. It is waterproof and comes with a durable plastic tray that can be used to sort gems and do basic gemological evaluations.
"This is a tremendous step forward in our efforts to bring information directly to artisanal miners right at the beginning of the gem and jewelry supply chain," said Susan Jacques, GIA president and CEO. "We know that this investment will bring an invaluable benefit to miners, their families and the communities in which they live."
"We found that for every dollar invested, there was a 12-fold social return that will last years into the future," said Cristina M. Villegas, technical program manager for Pact's Mines to Markets program. "With their new knowledge, miners improve their income, send their children to school, invest in their mines and their communities."