Zimbabwe Fends Off Illegal Miners During Coronavirus Lockdown
April 12, 20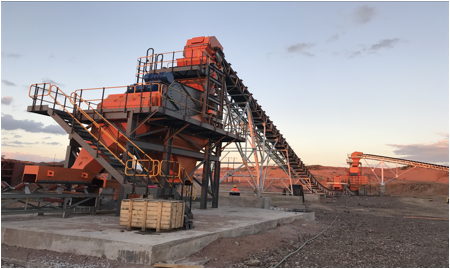 (IDEX Online) - Zimbabwe's state-owned diamond company has reportedly been forced to fend off illegal mining.
The Zimbabwe Consolidated Diamond Company, which has operations in the Chiadzwa area and in Chimanimani, has increased security during a 21-day coronavirus lockdown.
A spokesman said they had to stop illegal miners intent on smuggling out gems across the Mozambique border to foreign buyers.
Senior public relations officer Sugar Chagonda told local media they were down to a skeleton workforce and had increased security around their perimeters "to counter breaches by artisanal miners".