Majority Miner Can Hold on to Dominion's Share of Diamonds
May 21, 20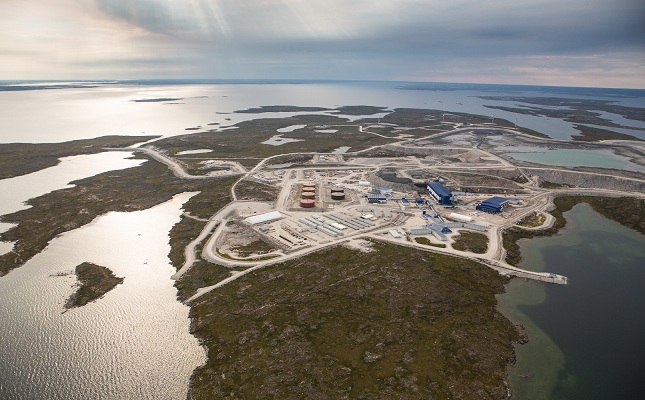 (IDEX Online) - A judge has ruled that the Rio Tinto subsidiary DDMI can temporarily withhold diamonds from its troubled joint venture partner Dominion.
DDMI and Dominion have a 60/40 split ownership of the Diavik mine in Canada's Northwest Territories.
But Dominion has been in creditor protection since April after closing its other mine, Ekati, also in Northwest Territories, because of COVID-19. And it has been unable to pay its share of the operating costs at Diavik (pictured).
The Court of Queen's Bench, in Alberta, has now ruled that DDMI - Diavik Diamond Mines (2012) Inc - can hold on to Dominion's share of May's diamonds from the mine, for the time being, but must hand over those from April.
DDMI says the diamonds will act as security for Dominon's missed payments, but Dominion claims DDMI already has first right to the mines assets and that should suffice.
The judge, Justice Kristine Eidsvik, noted that withholding diamonds should made no difference at present, given that the market remains at a virtual standstill.