Dig-Your-Own Diamond Mine Re-opens after COVID-19
May 24, 20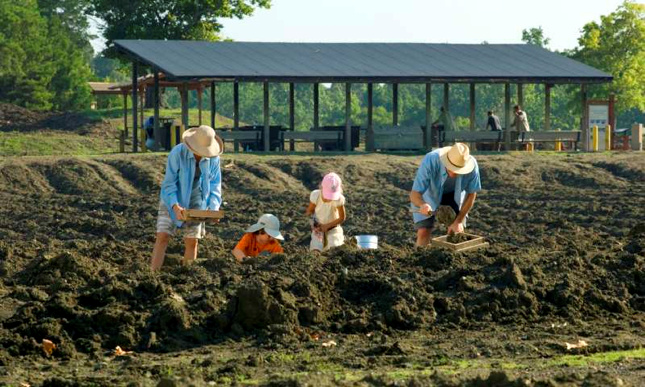 (IDEX Online) - One of the world's more unusual diamond mines - a dig-your-own family attraction in Arkansas, USA - has reopened after state lockdown rules were eased.
Visitors pay $10 a day to sift the soil of a plowed field at the Crater of Diamonds State Park, near Murfreesboro, and keep whatever they find.
Diamonds were first discovered there in 1906 by a farmer who owned the 37-acre site, which lies over an eroded lamproite volcanic pipe. It was operated as a commercial diamond mine before becoming an Arkansas State Park in 1972.
Over 75,000 diamonds have been unearthed there most notably the Uncle Sam, a 40.23-carat white diamond with a pink cast, which remains the largest diamond ever discovered in the United States.
The Crater of Diamonds State Park, the world's only publicly-accessible diamond-bearing site, has had to restrict visitor numbers to 500-a-day because of the COVID-19 outbreak and impose social distancing rules.
Diamond diggers need to bring their own hand tools - not gas of electric-powered - as the park is not providing its own for rent at the moment. An average of two diamonds a day are discovered.
In 1990 a visitor unearthed a colorless, internally-flawless 3.09-carat diamond which the park bought for $34,700.
The largest diamond found by an amateur prospector is the Amarillo Starlight, a 16.37-carat white diamond discovered in 1975.
Pic courtesy
Arkansas State Parks