Sarine's "Birth Certificates" Track Lucara Diamonds from Mine to Store
June 28, 20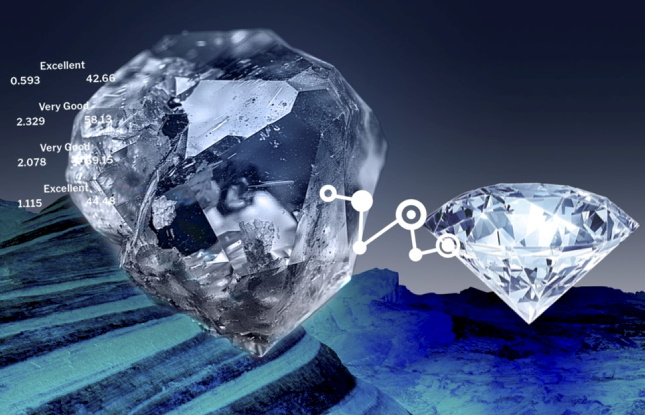 (IDEX Online) - Tech firm Sarine is to provide "birth certificates" which track the provenance of rough stones being sold by Lucara.
The online document, which includes scanned 3D model data, will follow the individual diamond through the cutting and polishing process, and ultimately to the consumer via its Sarine Diamond Journey software.
Israel-based Sarine is building on an 18-month partnership with Lucara, which operates the Karowe mine, in Botswana.
It provides inclusion mapping for all rough listed on Lucara's online sales platform Clara, creating a digital fingerprint of each diamond's attributes, including its size, color and quality.
Eira Thomas, CEO of Lucara, said: "Clara is delighted to expand its partnership with Sarine, creating an opportunity to extend the all-important provenance tracking record further into the supply chain, as issues of responsible and sustainable sourcing are key to consumer confidence in our industry today."
David Block, CEO of Sarine, said: "We are excited to have another producer opt into our unique provenance initiative, as it broadens our connection with the upstream mining and producing segment of the diamond industry value chain, and provides consumers with verifiable sourcing data generated, again, with nearly no additional cost or overhead to the industry players."