Updated Bible of Lab-Grown Diamonds
July 08, 20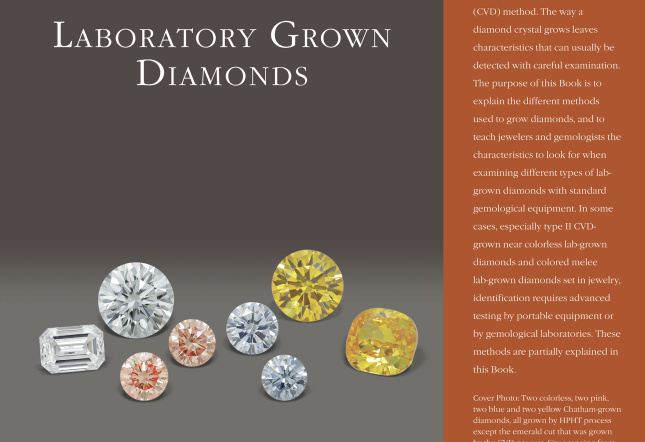 (IDEX Online) - The "bible" of lab-grown diamonds is being republished to update jewelers, traders and consumers.
Authors Dusan Simic and Branko Deljanin have revised existing content and added 50 pages since the last edition of Laboratory Grown Diamonds in 2007 and aim to present complex technical information in an easy-to-understand format.
Simic, a research gemologist at New-York based Analytical Gemology and Jewelry, and Deljanin, president and head gemologist at CGL Canadian Gemlab, are both recognized as world authorities on lab-growns.
They said: "This book is unique in our industry. To the best of our knowledge, nobody else has written on these subjects. We are able to present often complicated terminology and technical details in simple terms (basic to intermediate level) that jewelers, traders and consumers can easily understand."
The 2020 edition of their book (pictured), subtitled Information guide to HPHT and CVD-grown diamonds is to be published at the end of the summer.
It also includes contributions form scientist Dr Boris Feigelson from the Naval Research Laboratory; lab researcher Sharrie Hand, from the GCAL lab in the USA; and CVD engineer Malay Hirani, from India.