Rapper with $250,000 of Diamonds in his Teeth
July 16, 20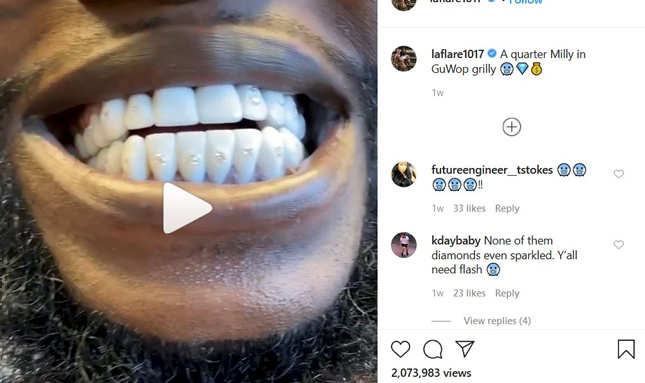 (IDEX Online) - US rapper Gucci Mane has spent $250,000 having his teeth studded with diamonds.
The Hip Hop star, aged 40, already owns a a 35-carat diamond pinky ring, which was a $1m gift from his wife, Keyshia Ka'oir Davis, an Audemars Piguet Royal Oak Baguette watch (also $1m) and Three Amigos platinum chains, valued at $250,000.
Now he's been showing off a video of his newly-sparkling teeth to his 1.85m Instagram followers.
He had porcelain veneers and at least 15 individual diamonds fitted over his real teeth, which had been damaged by smoking and gold grill coverings.
"A quarter Milly in GuWop grilly," he boasted. Translation: $250,000 in my mouth (GuWop is an alias of Gucci Mane, born Radric Delantic Davis).