Sales of Fancy Color Diamonds Finally Recovering
August 23, 20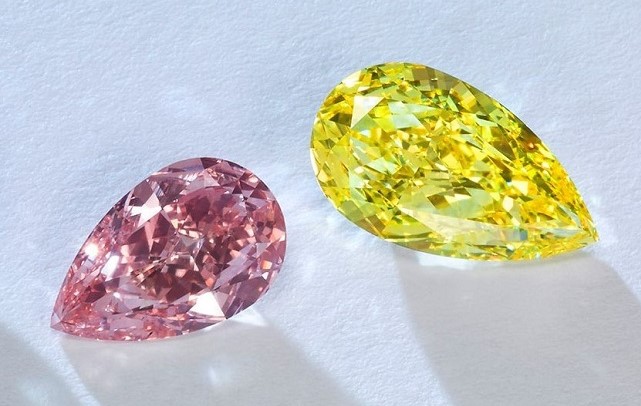 (IDEX Online) - Sales of fancy color diamonds have again been too slow for trade body the FRCF to produce a quarterly price index.
But it says it can see signs of a recovery for Q3.
The Fancy Color Diamond Index (FCDI) tracks changes in wholesale buying prices of yellow, pink and blue stones.
In April, as the coronavirus pandemic hit, the Fancy Color Research Foundation (FCRF) said there was insufficient data for it to compile an index for Q1 - the first time since sine the index was launched in 2015.
There were again too few transactions in Q2 to produce an August index, but the New York-based trade body now says it sees the first signs of a gradual recovery with the resumption of flights and business transactions, and it hopes to produce a Q3 index.
"During April, diamond shipping activity was at zero," said the foundation in a statement. "However, in the months of May and June, activity started to gradually increase, and today we are hopeful about activity in the second half of 2020 and a rehabilitation of the industry by mid-2021.
"This slow stream of transactions, while positive, started too late in the quarter to be included in the FCRF Index.
"Leading diamond courier companies and mining companies have been reporting zero activity at certain periods of time, something that has never been witnessed before in diamond industry history."