442-carat Diamond, Valued at $18m, Found at Letseng
August 23, 20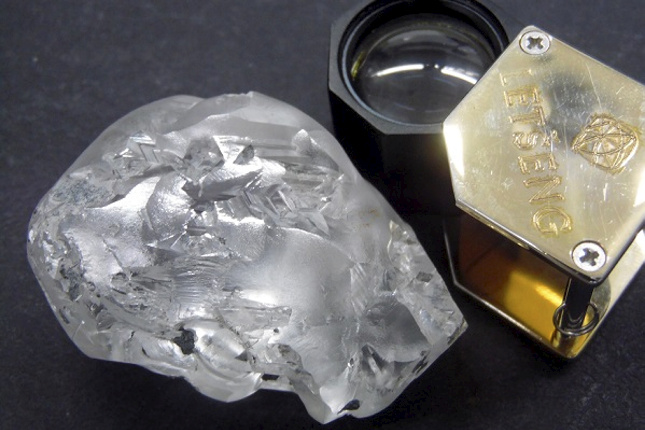 (IDEX Online) - Gem Diamonds has unearthed a 442-carat Type II stone, reckoned to be worth $18m, at its Letseng mine, in Lesotho.
Letšeng is the highest dollar per carat kimberlite diamond mine in the world and has yielded 60-plus white gem quality diamonds over 100 carats since it was acquired by London-based Gem, in 2006.
"The recovery of this remarkable 442 carat diamond, one of the world's largest gem quality diamonds to be recovered this year, is further confirmation of the calibre of the Letšeng mine and its ability to consistently produce large, high quality diamonds," said CEO Clifford Elphick.
"It is also a fitting testament to the dedication of the employees in the group to have recovered such an extraordinary diamond, whilst at the same time maintaining strict adherence to health and safety precautions during the global Covid pandemic."
He said a portion of the proceeds from the sale of the diamond would be used to fund a special community project, as agreed with the Lesotho government.
Edward Sterck, analyst at the Canadian investment bank BMO Capital Markets, has unofficially valued the stone at $18m.
In 2008 a slightly bigger stone from the same mine, the 478-carat Light of Letseng, was bought by Graff for $18.4m.
In March 2018 an exceptional quality D color Type IIa diamond, from Letšeng sold for $40m at tender in Antwerp.
In 2006, the 603-carat Lesotho Promise was recovered from the same mine.