Alrosa Offers Flexible Terms Again at September Tender
September 16, 20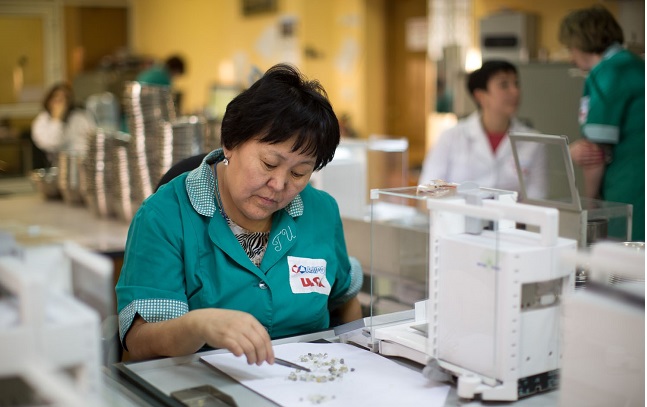 (IDEX Online) - Alrosa says it will again offer buyers zero buyouts and extra flexibility at its rough trading session later this month.
It says it is aiming to "nurture the green shoots of market recovery," after August sales leapt to $217m, from a monthly average of just $30m during the depths of the pandemic.
The Russian miner acknowledged that the market has yet to reach a balance and there was still the risk a new wave of the disease, but said there had been evidence of renewed demand in recent weeks.
"During the last month we clearly see the growing demand for rough diamonds as cutting and polishing factories in India are ramping up and revived Chinese jewelry sales' dynamics is encouraging," said deputy CEO Evgeny Agureev.
"On the other hand, there is still an uncertainty related to the risk of the new wave of counter-COVID restrictions as well as to consumer sentiment.
"This is why we would be able to talk about the full-scale market recovery only based on the results of the key holiday season in the USA."
Alrosa's trading session is from September 21 to 25 at its offices and remotely online
Pic shows Alrosa rough sorting