End of a Pink Era - Argyle Closes Today
November 03, 20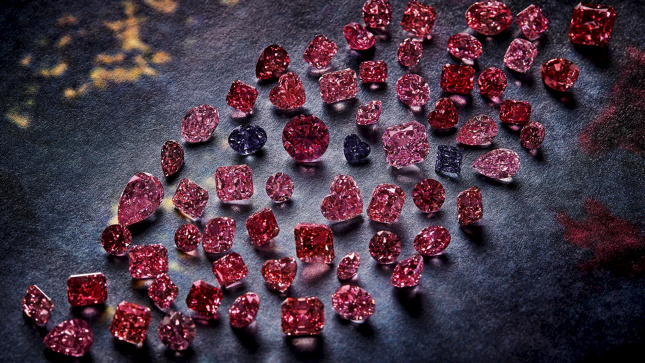 (IDEX Online) - The iconic Argyle mine, producer of 90 per cent of the world's pink diamonds, closes today after 37 years.
Owners Rio Tinto say the deposit, in Western Australia's remote Kimberley region, is no longer economically viable, despite the high prices commanded by its super-rare stones.
The country's only operational diamond mine produced 865 million carats over its lifetime.
Only a tiny fraction of those diamonds have been pink (pictured), but they can fetch 20 times the best quality white gems, carat for carat, and have appreciated 500 per cent in value over the last 20 years.
The last time such a desirable type of diamond was effectively "discontinued" was way back in the 17th century, when India's Goloconda mines, famed for the Koh-i-Noor and other diamonds of remarkable quality, whiteness and clarity, ceased production.
"I think there's a real romantic feeling around this business," Argyle general manager Andrew Wilson told ABC News.
"It's well represented across Australia in people's hearts because they've bought an Argyle diamond, but it's also significant in the mining industry."
Argyle pinks are sold ready cut and polished either to 11 authorized partners every quarter or at annual Signature Tender, where invited bidders submit sealed bids for the 50 to 60 of the largest and most vivid pink, red and violet diamonds.
Closure, rehabilitation and monitoring activities at the site, 3,000km north of Perth, could take over a decade.