Three Arrested in Germany over "World's Biggest Heist"
November 24, 20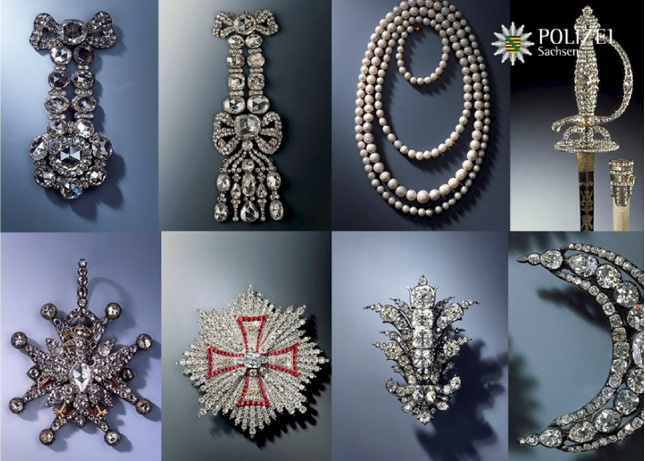 (IDEX Online) - Three people have been arrested over the last November's $1bn raid on Germany's historic Green Vault museum - described as the world's biggest heist.
Stolen treasures included the famous 18th century 49-carat Dresden white diamond bought by August the Strong, then Elector of Saxony, and valued at $12m, as well as a sword encrusted with nine large and 770 smaller diamonds.
Last week more than 1,600 police officers carried out a series of raids on 18 properties, mainly in the Neukoelln district of Berlin in connection with the raid.
They said three people were arrested but did not say whether any of the stolen items had been retrieved.
At the time security guards watched raiders live on CCTV as they smashed their way into the museum at Dresden's royal palace through a grilled window, then broke a glass case with an axe. Police arrived five minutes later, but by then the thieves had fled.
The 41-carat Green Diamond, one of the museum's most famous pieces, was on loan to New York's Metropolitan Museum of Art.
Police pic shows some of the priceless treasures that were stolen