Owner of Diamond-Encrusted Gold Eagle Loses Insurance Fight
December 02, 20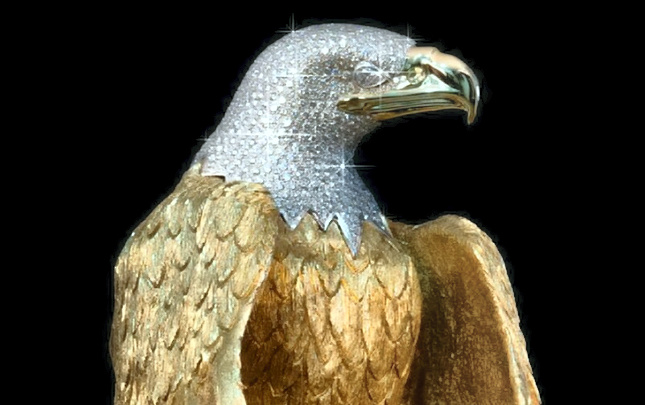 (IDEX Online) - The owner of an 18lb solid gold eagle encrusted with 763 diamonds has lost the latest round of court battle with insurers.
Ron Shore, president of a company called Forgotten Treasures International, reported the treasure stolen during a robbery in British Columbia, Canada, in 2016 as he was placing it in the trunk of his car.
He had it specially made as the prize in an international fundraiser to fight breast cancer.
The eagle, made of white and yellow gold, features the Atocha Star 12.72ct emerald and eyes made of 1.1 carat matching pear-shaped diamonds. It took 4,000 hours to make.
An appeal court has now ruled unanimously in favor of insurers Lloyd's Underwriters, who argued that it hadn't been safeguarded by two people, as required by the policy.
In doing so, the court overturned an earlier legal ruling that the insurers should pay out for the eagle, valued at $720,000.