Rough Market is "Extremely Buoyant", says Antwerp-based Grib
December 14, 20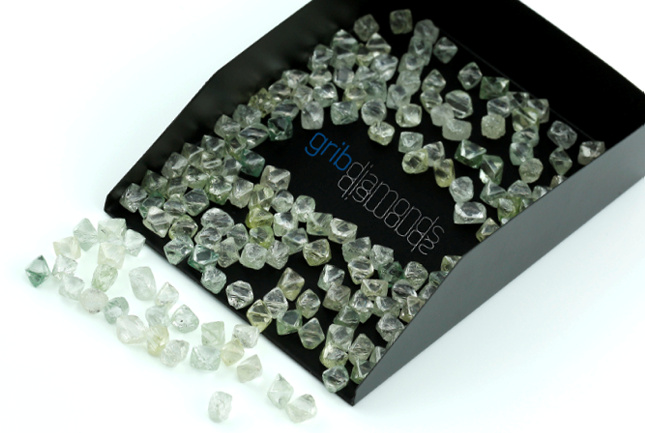 (IDEX Online) - Grib Diamonds says it sold $35m of rough at its latest Antwerp sale, and described the market as "extremely buoyant".
Overall prices were up by about five per cent, and all the 450,000 carats offered were sold.
"The main strength was in the bigger sizes but smalls and melees were also up," said head of sales Antony Dear.
Increases among two-carat goods were in the high single digits. Among smaller goods they were in the low single digits.
Grib, now a subsidiary of AGD Diamonds, has been marketing diamonds from the Grib diamond pipe, 130km from Arkhangelsk, in north-west Russia, at spot market internet auctions since 2014.
In addition it has recently diversified into selling rough from Angola.
File pic shows Grib rough diamonds