Nano Breakthrough puts One-Micron Logo on Diamond
January 14, 21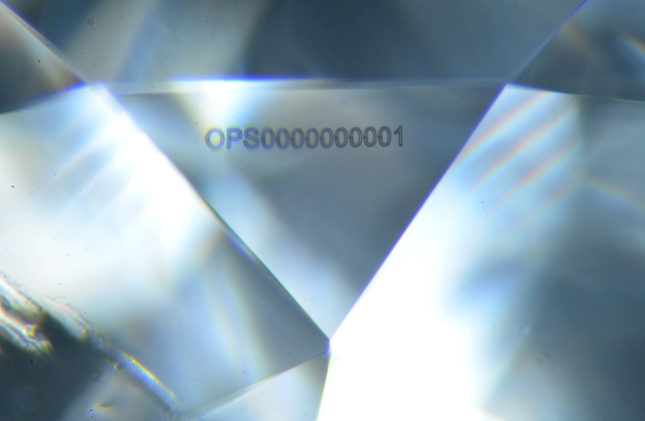 (IDEX Online) - A diamond security firm says it can now apply the smallest ever logo or characters below the surface of a diamond.
They have a diameter of just a micron (0.001mm) and are visible only at 100 times magnification.
UK-based Opsydia says its technology works on even the highest-clarity gem - with virtually no impact on its grade.
It applies a nano-scale logo, serial number or encrypted code that links to a diamond's grading report, blockchain record or branded jewelry origins.
Opsydia says Swiss Gemmological Institute (SSEF) had independently verified its claim that the identifier had only a "negligible impact" on a diamond's clarity grade.
CEO Andrew Rimmer said: "This is a vital milestone for Opsydia as it means every diamond, no matter its clarity or size, can be secured with an identity feature beneath its surface."