Record Recoveries at USA's Only Active Diamond Mine
January 28, 21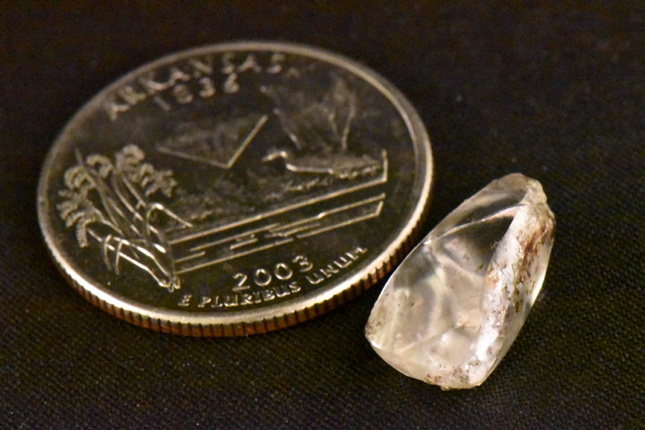 (IDEX Online) - Visitors to the USA's only active diamond mine recovered over 80 carats last year.

The Crater of Diamonds State Park, near Murfreesboro, in Arkansas, charges day trippers $10 a day to sift the soil - and lets them keep any gems they find.
It says 2020 was a record-breaking year, despite an enforced closure form March to May because of coronavirus.
The largest find was a 9.07-carat diamond, found by visitor Kevin Kinard on a Labor Day trip with pals. Among the other gems recovered last year were a rectangular 6.39-carat white diamond, another white diamond weighing 2.73-carat, and a 4.49-carat yellow gem.
Altogether guests registered 353 diamonds in 2020, weighing a total of 81.91 carats. Most of the diamonds were white - 269 - and there were 43 brown and 41 yellow.
The average diamond weight was just under one-quarter carat, but 17 diamonds weighed more than one carat each. Visitors found 26 diamonds on top of the ground.
Pic shows a 6.39-carat white diamond, the second biggest find of 2020