Pandora Reports a Third of Q4 Sales Online
February 04, 21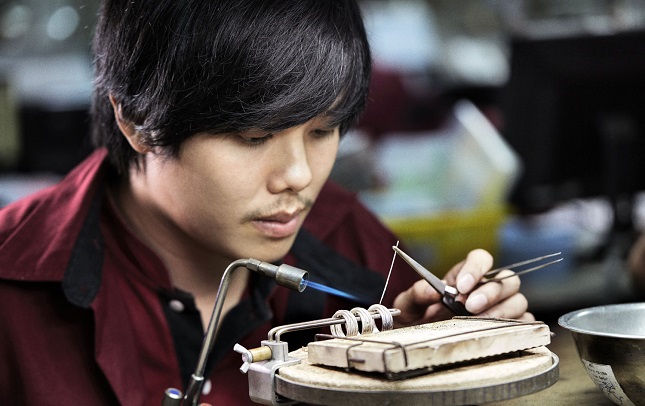 (IDEX Online) - Pandora reported an increase in its Q4 net profit, up by almost five per cent to $289.6m, despite the ongoing uncertainty around COVID-19.
Online organic growth more than doubled, up by 104 per cent, and online sales contributed 32 per cent of total revenue. Overall organic growth was four per cent.
The Danish jeweler, best known for its charm bracelets, saw revenue fall by 0.8 per cent to $1.27bn as one in 10 of its 7,300 outlets globally were temporarily closed during the quarter.
Last October Pandora updated its financial guidance after re-opening more stores than expected, and reporting surprisingly brisk trade despite the pandemic. It said online sales had rocketed by 89 per cent.
Alexander Lacik, president and CEO, said today in the company's interim financial report that it had faced three distinct challenges.
"First, Pandora is in the middle of its turnaround program," he said. "Secondly, the impacts of COVID-19. Finally, we entered a complete change of our organisation and operating model.
"Despite these significant disruptions, we managed to navigate the business to a very strong
performance, leading to market share gains in many markets."
Pic shows a worker at a Pandora factory