Bidding is "Back to pre-Covid Days" says BlueRock
February 07, 21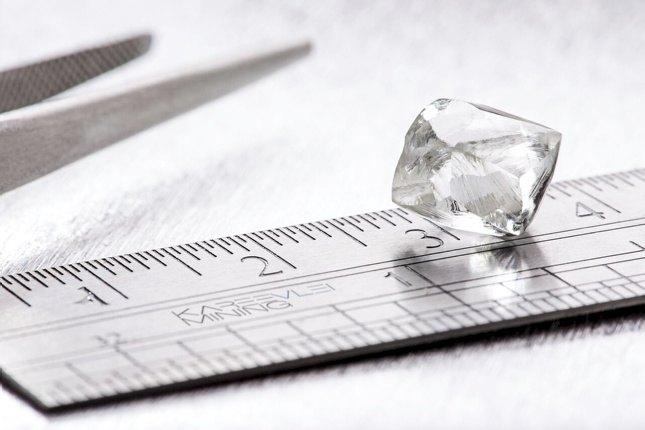 (IDEX Online) - BlueRock says it sold an exceptional 14.8-carat diamond for $167,000 - equating to $11,300 per carat, as bidding returned to pre-Covid levels.
The UK-based miner, which reports all stones over $50,000, also sold a 12.8-carat diamond in December 2020 for $76,000, as well as an 8.7 carat diamond for $37,000.
It said recent high-value gems at its Kareevlei mine, in the Kimberley region of South Africa, signaled the end of a poor run of recoveries.
"This is the first tender we've put our diamonds into since Covid," finance director David Facey told the financial media portal Proactive Investors.
"So it's the first time we've been able to test our pricing in a competitive marketplace, and I think we're pretty encouraged by what we saw."
He said bigger diamonds attracted interest from 20 or 30 bidders. "This is back to pre-Covid days in terms of number of people bidding and interest," he added.
BlueRock was forced to halt operations for seven weeks because of COVID-19, but mitigated losses through an agreement with brokers Bonas-Cousyns to sell its diamonds in Antwerp and achieve higher per-carat prices.
Pic shows generic BlueRock rough diamond