Armed Carjackers Target Elderly Driver in $200,000-plus Jewelry Raid
February 11, 21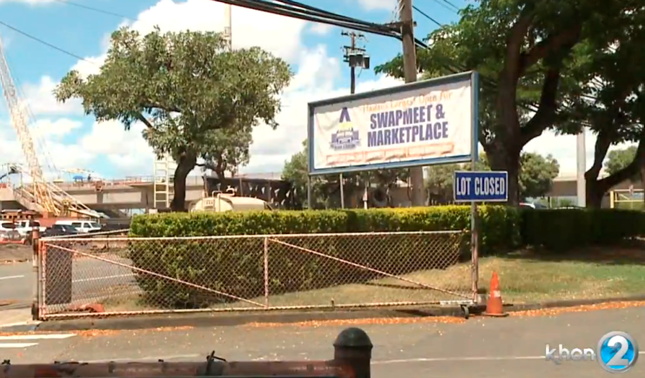 (IDEX Online) - Two senior citizens had jewelry worth hundreds of thousands of dollars stolen in a terrifying armed carjacking.
Their van was hit in the back by the perpetrators' car as they drove to a Sunday morning swap meet in Honolulu, Hawaii, USA.
The 75-year-old driver said an armed man wearing a ski mask smashed the side window, pulled him out, pointed a gun at him and demanded the key.
The attacker then pushed his 62-year-old wife out of the van and drove off. The vehicle was found half an hour later, having been emptied of the entire jewelry stock, valued at over $200,000.
The woman victim was taken to hospital and underwent surgery after the attack on 7 February. Honolulu Police Department have not so far made any arrests.
Pic from the KHON2 news channel shows the swap meet venue in Honolulu