Chinese Jewelers Open Hundreds of New Stores in Post-Pandemic Surge
February 21, 21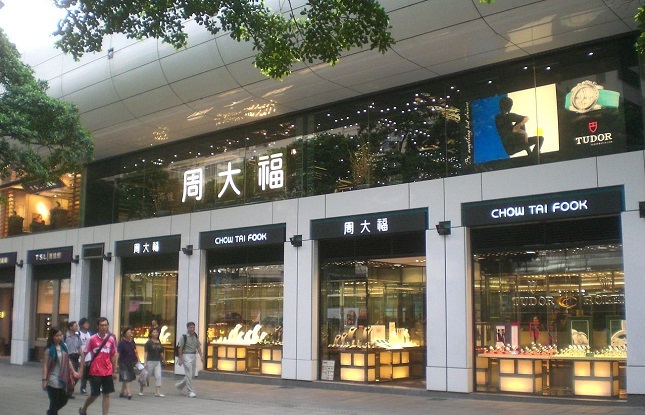 (IDEX Online) - Jewelry retailers in China are expanding their operations as post-pandemic sales surge.
Chow Tai Fook opened 543 new stores in the second half of 2020, a sign of its confidence in the post-Covid recovery. It now has of 4,442 retail outlets and saw sales volumes increased by 17.5 per cent in the fourth quarter.
Lukfook recorded a net increase of 225 mainland stores in the year, to a total of 2,249.
Sales of jewelry have been increasing on mainland China since July 2020, says the Guangzhou Diamond Exchange. The biggest growth has been in the luxury sector, it says.
Domestic retail sales of gold, silver and jewelry products had been in decline before the pandemic, but have been rallying ever since.
Sales in November 2020 totaled almost $4bn, the highest figure since 2015.
"Since 2018, the monthly retail sales of gold, silver and jewelry products had been lower than the same period in the preceding years. In July 2020, however, when jewelry consumption began to rebound, it saw a year-on-year growth trend not seen for a long time," says the Exchange in its report on China's domestic jewelry industry.
Most jewelry stores reopened in the second quarter of 2020 as China emerged early from restrictions, and retail confidence has been building ever since.
Pic shows a Chow Tai Fook store