Largest Kashmir Sapphire Ever to Appear at Auction
March 30, 21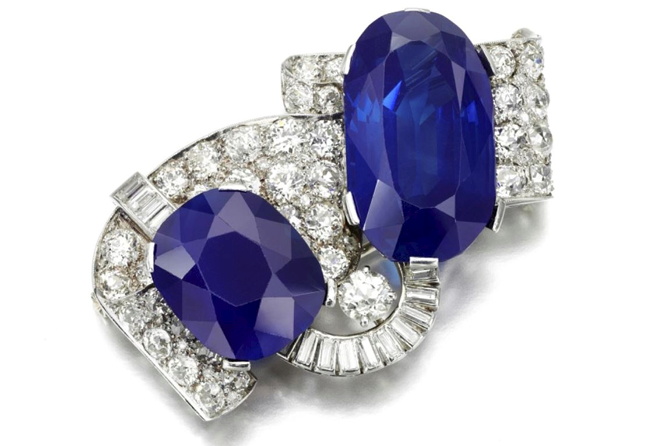 (IDEX Online) - The largest Kashmir sapphire ever to appear at auction - a 55.19-carat oval gem - is being offered for sale by Sotheby's Geneva.
It features in a 1930s Cartier sapphire and diamond brooch alongside another sapphire, weighing 25.97 carats
The piece belonged to the flamboyant Anglo-Irish socialite Maureen Constance Guinness, Marchioness of Dufferin and Ava, who died aged 91 in 1998. It has a high estimate of $3m and will be auctioned on 11 May.
These sapphires were from a newly-discovered deposit, which had been uncovered by a landslide in the Zanskar range of the north-western Himalayas in 1881.
Benoit Repellin, head of Sotheby's Geneva Magnificent Jewels' auction, said: "Kashmir sapphires of over 30 carats are a very rare occurrence, so the appearance of a gem of 55.19 carats - the largest ever to come at auction - is an important event.
"Hailing a distinguished provenance and set as a stunning brooch alongside another Kashmir sapphire, it will undoubtedly evoke much interest among collectors."