Indian Jeweler Wins Praise for Transgender Ad
April 20, 21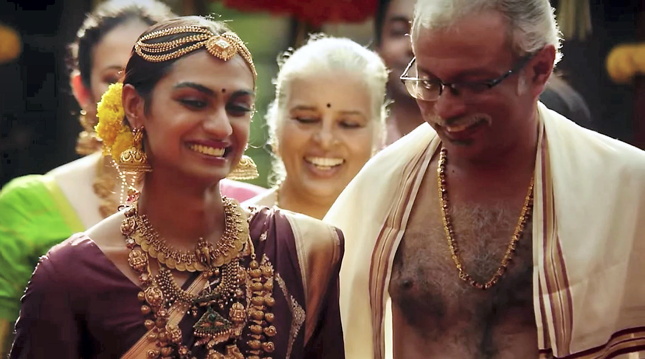 (IDEX Online) - A ground-breaking jewelry ad that follows a young Indian boy as he transitions to a woman, with his family's support, has been widely praised.
Milestones in her journey are accompanied by gifts of jewelry from the anklets and earrings she receives as a child to a joyous wedding ceremony.
The one minute 40 second video, entitled Pure as Love, is a marked departure from traditional heterosexual wedding narratives.
It was produced for Bhima Jewellers, a chain of 36 stores based in the southwestern state of Kerala, which said it wanted to "start a conversation".
The video has attracted widespread praise online. One comment on Twitter reads: "Such sensitive and beautiful storytelling. This is truly a path breaking and progressive take on jewellery ads."
Navya Suhas, online operations head at Bhima, told the Indian Express: "Usually, if you look at jewellery ads, they focus on the bride and happy marriage.
"Hence, we wanted to make something centred around a trans person and start a conversation, because if we don't start talking about it now, I don't think we ever will."
Pic shows wedding scene from the ad