Largest Diamond Cut in Russia could Fetch $20m
May 09, 21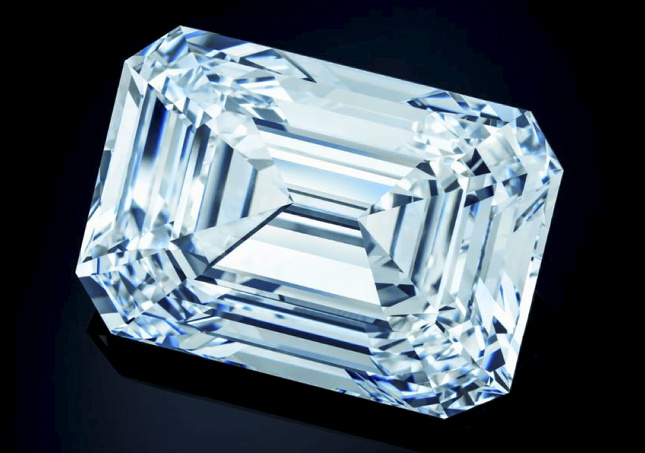 (IDEX Online) - The largest diamond ever cut in Russia is expected to fetch up to $20m at auction on Wednesday.
The 100.94 carat emerald cut diamond, called the Alrosa Spectacle, has been graded by GIA as Type IIa, D color, IF.
It was cut from a 207.29-carat rough stone unearthed in 2016 at the Zarnitsa kimberlite pipe in the Sakha Republic (Yakutia) - Russia's first ever diamond mine.
The Diamonds of Alrosa factory, Moscow, spent a year and eight months preparing and cutting the stone.
"The emerald shape was chosen as it presented the perfect geometry of the diamond," said Christie's in a statement.
"Emerald cut is incompatible with any imperfections, as it allows the observer to gaze endlessly into the clear, unobstructed depths of the gem."
The diamond (pictured) could fetch between $13.3m and $20m when it goes under the hammer at Christie's in Geneva.