Gem Diamonds Announces Second Major Recovery in a Week
May 10, 21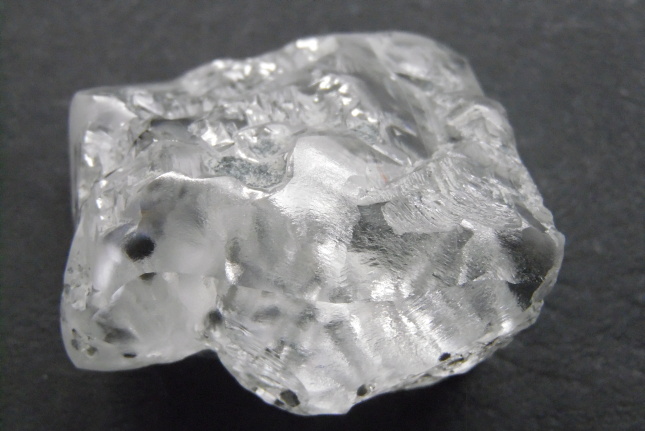 (IDEX Online) - Gem Diamonds today announced its second major find (
pictured
) in a week - a 370 carat Type II, white diamond.
It comes just six days after it announced the recovery of a 254 carat Type II white diamond.
Both gems are from the Letseng mine in Lesotho, which has seen a reversal of fortunes after several "dry" months. Before these finds the last major discovery was 126.9-carat type II diamond back in January.
The deposit, owned by London-based Gem Diamonds, is the highest dollar per carat kimberlite diamond mine in the world, and last year achieved an average value of $1,908 per carat.
Its highest per carat value for a white rough diamond during the year was $38,827.