World's Third Largest Diamond Arrives in Antwerp
July 26, 21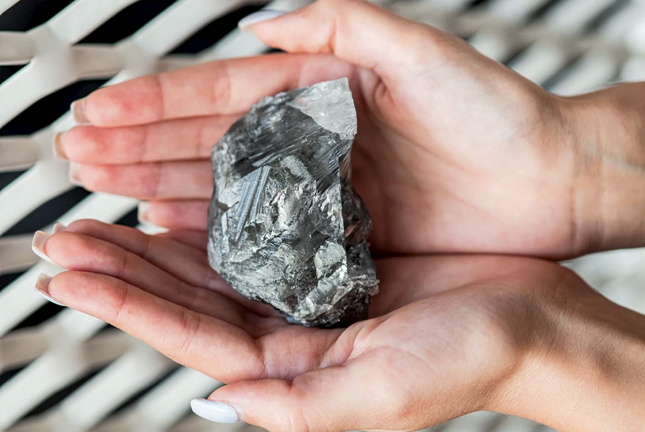 (IDEX Online) - The world's third-largest diamond - a 1,174.76- carat clivage stone recovered last month at Karowe, Botswana - has arrived in Antwerp.
It will be scanned and analyzed for composition, quality, thickness and clarity by HB Anwerp, the diamond tech newcomer that cut and polished the 1,758-ct Sewêlo, recovered from the same mine in April 2019.
Plans for the newly-recovered diamond will largely depend on the final buyer, the company said in a statement.
"HB Antwerp will have a decisive role in the entire process and will ensure its final realization," it said.
The newly-recovered stone is described as half dark, half pure and transparent, measuring 77x55x33mm and weighing 235 grams - about the size of a baseball.
"Because of a straight plane on one side of the stone and the discovery of about five other exceptional diamonds near the 1,175 carat mark, including a 471-carat stone, it is thought that the stone originally weighed as much as 2,500 carats," said Margaux Donckier, communications and external affairs director.
Lucara, the Canadian miner that operates Karowe mine, will hold a competition to name the diamond in Setswana, the local language of Botswana.
Pic courtesy HB Antwerp.