Three-Color Argyle Collection goes to US Buyer
September 02, 21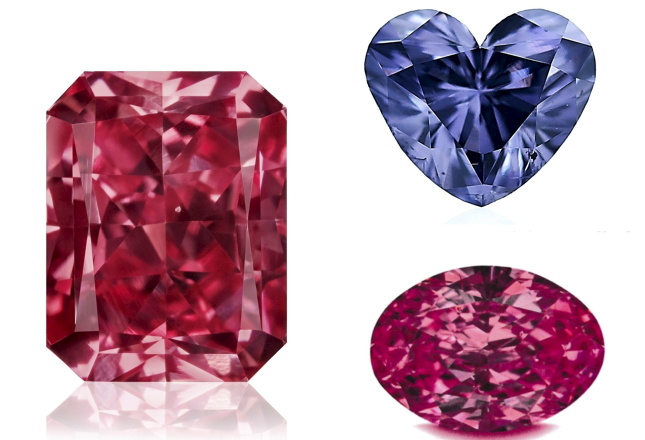 (IDEX Online) - A "unique" collection of three Argyle diamonds - a pink, a red, and a violet stone - has been sold to a buyer in the US.
Diamond Cutters International described it as "a multi-million dollar collection" but would not disclose the price paid by a collector from Houston, Texas.
The so-called Millennia Collection (pictured) comprises:
The Millennia Red, a 0.55-ct vs2- clarity GIA-graded pure fancy red which changes color depending on the temperature of the light and features an extraordinary "green heart" of peridot (olivine).
The Millennia Violet, the largest BL3+ violet Argyle Hero stone in the world at 0.33-ct. GIA color grade: fancy dark grey violet, SI2 clarity.
The Millennia Pink, a1.15-ct pure fancy deep pink oval stone, I1 clarity.
"This collection unites the world's greatest red, pink and violet diamonds of their classes and uniquely affords the opportunity to appreciate all Argyle Diamonds have to offer," said Fred Cuellar, the company's CEO.
The iconic Argyle mine, in Western Australia closed last November after 38 years.