Queen Marie-Antoinette's Diamond Bracelets could Fetch $4m
September 09, 21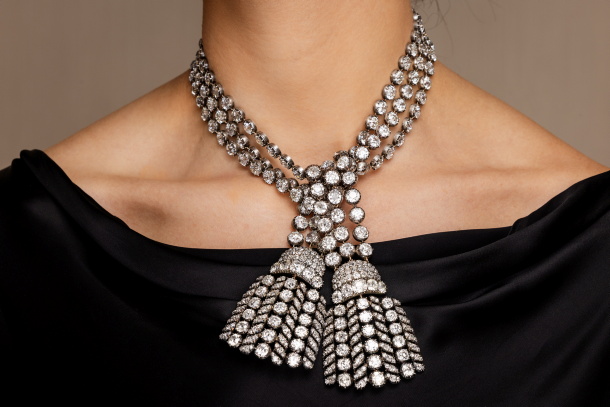 (IDEX Online) - An historic pair of diamond bracelets that originally belonged to Queen Marie-Antoinette of France could fetch up to $4m at auction.
The bracelets (pictured), comprising 112 diamonds will headline Christie Geneva's Magnificent Jewels Auction on 9 November.
The Queen, famous for her love of jewelry bought the bracelets in 1776 for for 250,000 livres, a huge sum at the time.
During the French Revolution they were smuggled out of the country in a wooden chest to Belgium. The Queen was in jail at the time and would later be guillotined. Her surviving daughter Madame Royale was later reunited with the bracelets.
François Curiel, chairman Christie's Luxury, said: Over the past 255 years Christie's have offered many Historic Jewels from Royal Houses around the world.
"It is a privilege to be able to offer these exceptional and unique bracelets for sale at Christie's where they will attract bidding from collectors globally."