India's Part-Time Diamond Diggers to Auction 139 Rough Gems
September 13, 21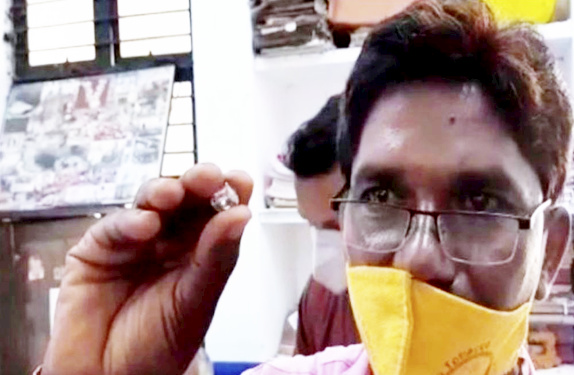 (IDEX Online) - Rough gems recovered by small-scale miners in India's Panna district are to be auctioned by the local diamond office.
A total of 139 stones, weighing 156.46 carats, will be sold later this month (21 September) and are expected to fetch approximately $144,000.
Miners, many working part-time alongside farming or laboring jobs, pay $2.70 for the rights to dig a 25ft square patch in an area known for its diamond reserves.
They receive the proceeds from the sale of any gems they find, minus 11.5 per cent in government royalty and taxes.
Headline lot at the forthcoming auction will be a 14.09-ct diamond, one of the biggest found in recent times.
It was unearthed in February by laborer Rampyare Vishwakarma. It has been valued at $95,000, but failed to sell at a previous auction.
Last July laborer Anandilal Kushwaha (pictured) unearthed a 10.69 carat stone valued at $67,000.
Panna, in the central India state of Madhya Pradesh, is said to have 1.2m carats of diamond deposits.