Don't Blame Us: Catoca Insists Leak was not Toxic
September 20, 21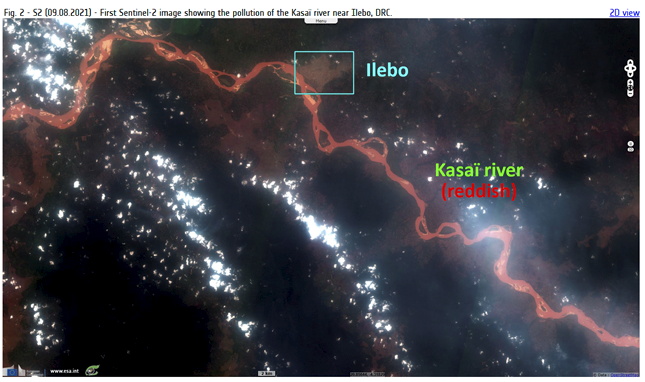 (IDEX Online) - Operators of the Catoca diamond mine, in Angola, is insisting it is not to blame for a toxic leak that killed 12 people in the neighboring Democratic Republic of Congo (DRC).
It has been collecting water samples since Thursday and says laboratory tests will prove it was not responsible.
"The results of this expedition aim to refute the accusations made by the Democratic Republic of Congo, which indicate that the leak caused human losses in that neighboring country," said the Sociedade Mineira de Catoca in a press statement.
The DRC government blames Catoca for the leak, which began in late July, killed 12 villagers living along tributaries to the River Congo, and caused an "environmental disaster". It says it will be seeking compensation.
Sociedade Mineira de Catoca - in which Alrosa (Russia) and Endiama (Angola) both hold 41 per cent stakes - acknowledges a leak occurred, but insists it was not toxic.
"It is not possible that Catoca has brought toxic products to the Tchicapa River and adjacent areas, since Catoca does not use chemical products in its production process and the results of research carried out during the casting of reject pulp confirm this," said Sabino Coqueia, head of the occupational safety and environment department.
He said the company refuted all accusations, but in the interests of social responsibility it had assembled a team of experts, which is due to publicly present its findings very soon.
"To mitigate the consequences on the lives of populations that depend on fishing practiced on the affected rivers, Catoca has so far supported close to 200 families with basic foodstuffs, an action that fits into its social responsibility programs."
Satellite data (see above) analyzed by VisioTerra in France, pinpoints the source of the discharge as the Catoca mine. The reddish pollution moved downstream over a number of weeks, eventually reaching the Kasai River in the DRC.
Sociedade Mineira de Catoca is the fourth largest open pit mine in the world, responsible for over 75 per cent of the country's diamond production.