Big Players Promote Responsible Sourcing of Colored Gemstones
October 11, 21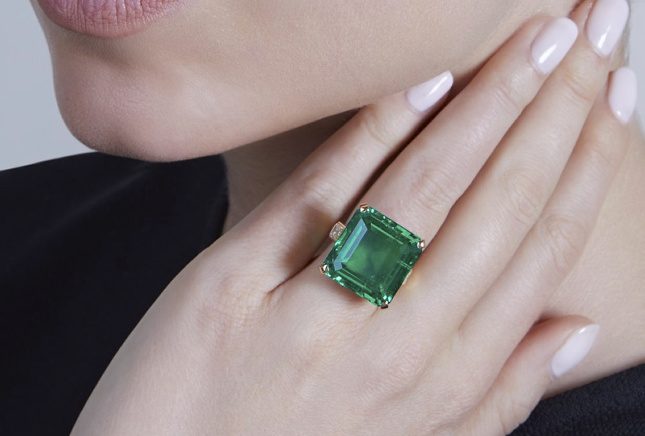 (IDEX Online) - Leading jewelers and miners are publishing a series of papers to promote greater traceability and sustainability in the colored gemstone supply chain.
The documents, collectively called Ancient Craft, Modern Challenges, have been prepared for the Coloured Gemstones Working Group (CGWG), representing LVMH, Chopard, Kering, Richemont, Swarovski and the mining companies Gemfields and Muzo.
The first two papers, Coloured Gemstones and Hands that Dig, Hands that Feed: Lives Shaped by Coloured Gemstone Mining, are available now and chart the shift from small scale artisanal miners to larger corporations.
Four subsequent papers, to be published over the next three months, will cover all stages in what can be a long and complex supply chain, with some gemstones changing hands dozens of times before they reach the customer. The final one will address governance issues.
Co-author Dr Assheton Carter, of the global consultancyTDi Sustainability, said: "The coloured gemstones sector is not only fascinating, but also complex.
"As expectations on sustainability, responsible sourcing, and transparency increase, it is important to understand how the coloured gemstones sector works from the mine through to the high street.
"A better understanding of the reality of the situation is the first step towards truly responsible sourcing."
Pic of emerald, courtesy Sotheby's