HRD Antwerp Ends "Unhappy Marriage" with Turkish Lab
October 20, 21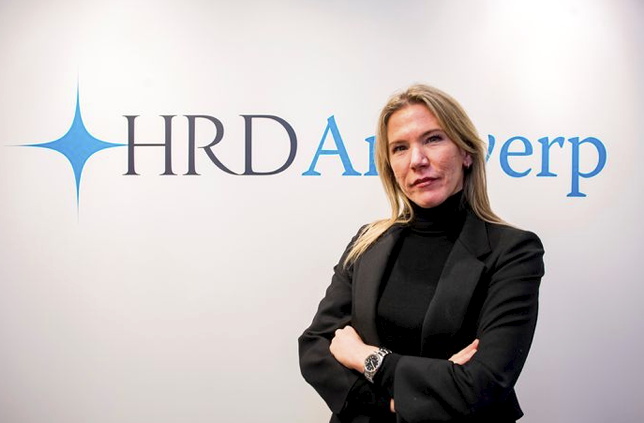 (IDEX Online) - HRD Antwerp has terminated its collaboration with a diamond grading lab in Turkey, in what it describes as "the end of unhappy marriage".
The lab, branded as HRD Istanbul, was set up as a joint venture six years ago.
Ellen Joncheere, CEO of HRD Antwerp, (pictured) said the deal with a private management company had now ended.
"For many years it was like a difficult marriage," she said. "We decided to split and now we're getting a divorce."
She described as "fake news" claims made, without attribution, on Cumhuriyet, a Turkish news website, that the Istanbul lab had been over-grading poor quality stones.
In a statement HRD Antwerp said it "set a high value on informing customers about the diamonds they buy by providing an accurate and decisive result.
"The characteristics described in the accompanying grading report are thoroughly checked by our highly educated expert gemmologists at HRD Antwerp."
The collaboration between HRD Antwerp and its Turkish partner, which also operated in Dubai, ended on 11 October. A new drop-off point has been arranged with Brinks for Middle East customers.
Ms Joncheere said: "Our customers, integrity and the high quality of our services are of the utmost importance for HRD Antwerp. We will take additional measures in order to minimize the impact of this situation on your business."
HRD Antwerp said it apologized for any inconvenience caused and would be available for queries. Details are on its website.