Latest Jewelry Fad: Angelina takes it on the Chin
October 21, 21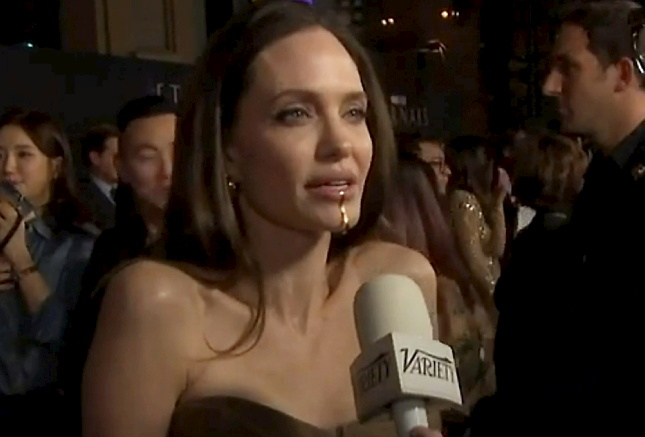 (IDEX Online) - Angelina Jolie wore a 14-carat gold chin cuff to a movie premiere, sparking a social media frenzy.
The Hollywood A-lister left onlookers bemused with the $50 piece that loops over the lower lip and fits snugly under the chin.
The online community didn't pull its punches. One said: "They must have bets with each other who can start the most ridiculous fads."
Another posted: "Relax, she's being paid to wear it, so the sheep will follow."
Jolie, 46, was at the world premiere of the Marvel film Eternals at the El Capitan Theatre, in Los Angeles, with five of her six kids - Maddox, Zahara, Shiloh, Knox and Vivienne.
The chin cuff was designed by Nina Berenato, who won a celebrity following in 2019 after creating face masks for Beyonce. She says it is inspired by Greek and Roman mythology.
"This lip & chin cuff is one of a kind," she says on her website.
"It is hand formed and made in gold fill to order. It can be easily molded to your face and secures inside the mouth behind the lip.
"This is an iteration of the face mask I did for the Beyonce Spirit video that Chloe of ChloexHalle wore for a look a few months later."
Screengrab shows Jolie wearing the chin cuff