Zimbabwe Urges UN to Ease Diamond Sanctions
November 14, 21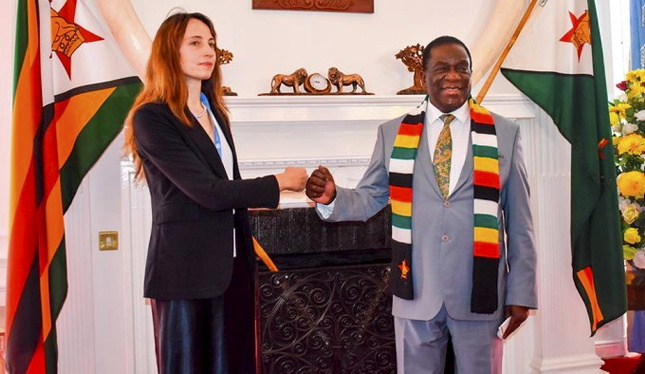 (IDEX Online) - Zimbabwe has asked the United Nations to help it start selling diamonds again on the international market.
There are vast reserves in the Marange diamond fields but ongoing brutality against artisanal miners and allegations of wholesale corruption have resulted in embargoes by the United States and the European Union.
Zimbabwe's government is desperate to resume diamond and other sales internationally, as it battles grinding poverty among its 15m population, and faces elections in 2023.
President Emmerson Mnangagwa and his ruling ruling Zanu PF party, together with 16 fringe opposition parties, sought help from a visiting delegation headed by Alena Douhan, the UN Special Rapporteur on unilateral coercive measures.
In a statement following the two-week visit, Douhan said: "Over the last 20 years, sanctions and various forms of over-compliance with sanctions have had an insidious ripple effect on the economy of Zimbabwe and on the enjoyment of fundamental human rights.
"The US and other States should lift their sanctions on targeted individuals and entities and end over-compliance.
"The time is ripe for sanctioning States and key national stakeholders to engage in a meaningful structured dialogue on political reform, human rights and the rule of law, and abandon rhetoric on sanctions as an advocacy tool."
Douhan is to present her concluding observations in a report to the Human Rights Council in September 2022.
Pic courtesy UN Watch/President of Zimbabwe, shows Alena Douhan and President Emmerson Mnangagwa