Rio Tinto Acquires Remaining 40% of Diavik Mine
November 21, 21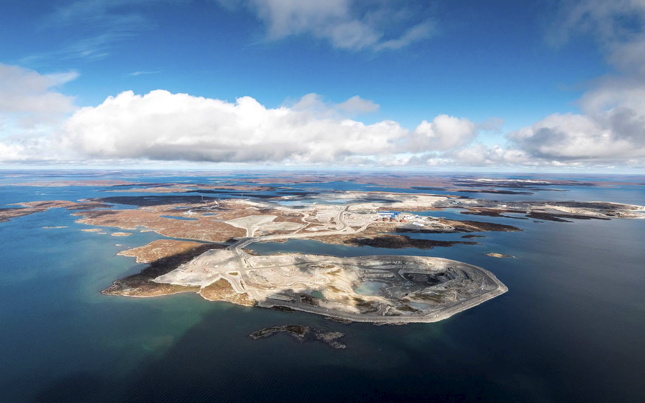 (IDEX Online) - Rio Tinto has ended a long-running conflict over one of Canada's biggest diamond mines with the acquisition of the remaining 40 per cent share.
The Anglo-Australian multinational mining giant already held a 60 per cent stake in Diavik, on the edge of Lac de Gras, Northwest Territories. It now has sole ownership of the deposit, which is scheduled to close in 2025.
Rio Tinto said it had acquired all remaining Diavik assets held by Dominion Diamond Mines, which went into administration last April.
"In return, Rio Tinto has released Dominion and its lenders from all outstanding liabilities and obligations to fund the operations or closure of the joint venture," it said in a statement.
The two companies had been locked in a legal battle over the mine's operating costs and production targets. Rio Tinto said previously that it was not interested in acquitting any part of Dominion.
Diavik opened in 2003 and produced 6.2 million carats of rough diamonds in 2020.
Toronto-based Dominion sold its other mine, Ekati, and its assets, to the newly-established Arctic Canadian Diamond Company in February.
Pic of Diavik courtesy Rio Tinto