Gem Auctions Sells $57m of Rough at Debut Tender
November 25, 21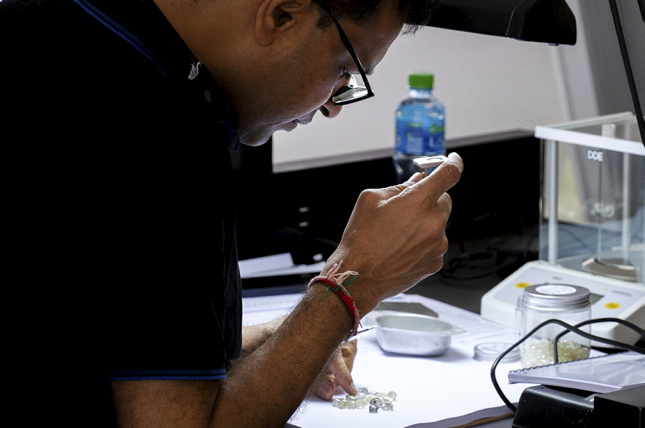 (IDEX Online) - A debut tender by newly-established Gem Auctions DMCC sold 120,000 carats of rough for over $57m.
The company, founded by mining veteran Alan Davies, said it was "the largest rough diamond auction debut by a new company in the history of the trade".
The sale of run-of-mine production and parcels took place at the Dubai Diamond Exchange from 17 to 22 November.
"We attribute our success not only to strong market conditions, but also to our precise assortments and use of Galaxy technology that allowed over 200 manufacturers from around the world to seamlessly inspect and bid on the material, which clearly helped optimise our pricing," Mr Davies said.
He was CEO diamonds, energy and minerals at Rio Tinto until 2016 and is now head of the Zambian mining company Moxico Resources.
Gem Auctions DMCC plans a second sale in Dubai in early 2022.
Pic courtesy Gem Auctions DMCC.