Good Neighbor Unearths Wedding Ring Lost 50 Years Ago
December 08, 21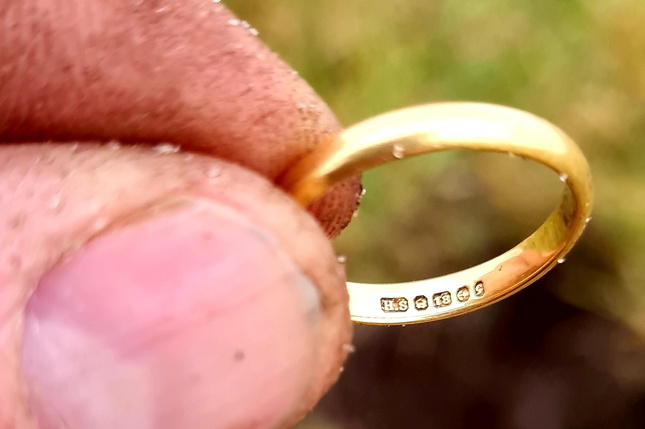 (IDEX Online) - A widow has been reunited with the wedding ring she lost 50 years ago while gathering potatoes on a remote Scottish island.
Peggy MacSween, 86, had long given up hope of ever seeing the gold band again - until neighbor Donald MacPhee set about searching for it with a metal detector.
He spent three days digging up a field on the Outer Hebridean island of Benbecula, and unearthed the ring.
Peggy, who wed in 1958, told the BBC: "He just came to the door and said: 'I have something to show you'. It was the ring. I couldn't believe it, but there it was. I thought I would never see it again."
She lost the ring shaking sand out of her gloves after digging for potatoes on a costal meadow in the 1960s. She tried but failed to find it.
Pic courtesy
Donald MacPhee/Facebook