Arctic Awards Contract for Pioneering Underwater Diamond Crawler
March 01, 22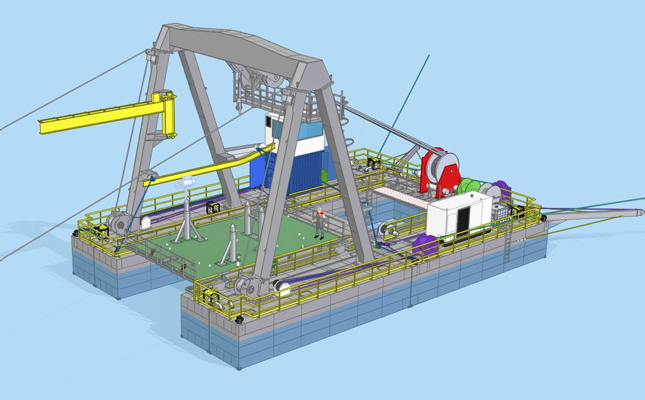 (IDEX Online) - Pioneering plans to flood an existing open-pit mine and extract diamonds using an underwater crawler have taken a major step forward.
Arctic Canadian Diamond Company, new owners of the Ekati Diamond Mine, in the Northwest Territories of Canada, says it has awarded the contract for a pioneering underwater remote mining (URM) system.
It will be the first time such a system - a floating platform, an underwater mining crawler and a land based dewatering plant - has been used to recover diamonds.
Netherlands-based Royal IHC, suppliers of maritime technology, will build the URM system.
It is described as a "technological breakthrough" - and draws on systems currently used to mine marine diamonds.
Arctic, which bought Ekati from financially-troubled Dominion in 2020, says conventional mining methods will not prove economically viable in the long term.
The URM system will prove more cost-effective and will, it says, have a much lower environmental impact. It should be ready for testing in 2024 and could extend the mine's life by a decade.
Rory Moore, Arctic's president and CEO, said: We are excited to reach this important milestone in the development of an innovative underwater remote mining system with our partner IHC Mining.
"The URM system has the potential to significantly increase the mine life at Ekati and thereby provide the opportunity for Arctic to continue to make a positive socio-economic contribution to the North for many years to come."
Pic of URM system courtesy Arctic Canadian Diamond Company