How Hercules Planes Helped in Demolition of Canada's Victor Mine
June 29, 22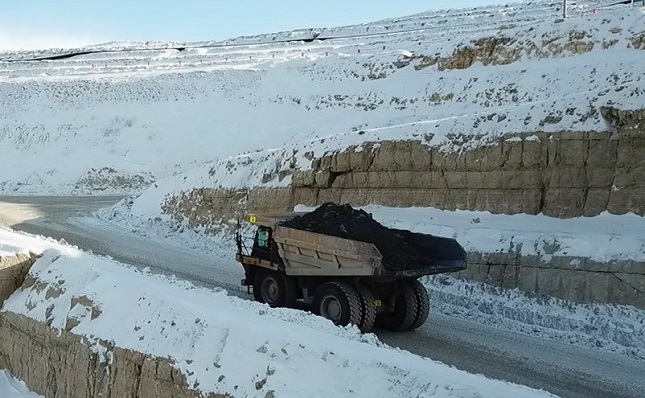 (IDEX Online) - The demolition of Canada's Victor diamond mine - which involved flying in specialist machinery in Hercules cargo planes - was completed ahead of time, despite many challenges.
The site, in a remote and frozen area of northern Ontario, is now being returned to its natural state.
Victor was identified in 1987 as Canada's first economically viable diamond deposit.
De Beers Group spent $2.6 billion building and operating the mine, which opened in 2008 and closed in 2019.
Ontario-based Priestly Demolition overcame the challenges of Covid, sub-zero temperatures and a location 360 miles from the nearest town to complete the job ahead of schedule, in 11 months.
"We … started a whole process of trying to retrofit our (demolition) machines, taking them apart in order to be able to fit them into a Hercules plane," Enrique Bayata, general manager of Priestly Demolition told Canadian website ConstructConnect.
It bulldozed 75 structures from a small storage shed to a large processing plant and used the mine's ice road to remove 4,000 tonnes of material for recycling.
Pic shows one of the last trucks to leave Victor Mine before it closed in 2019