Pastor Misses Court Date over $24m of Fake Cartier Bracelets
July 04, 22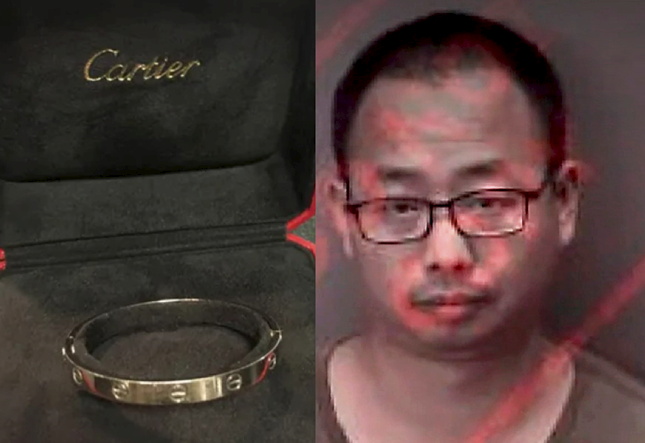 (IDEX Online) - A US pastor failed to show for a court hearing after police seized thousands of fake Cartier bracelets from his church. The goods would have been worth $24.4m if genuine.
Rev JianGang "Frank" Lan, of the Deer Park Community Church, in Chapel Hill, North Carolina, is reported to be in China.
He was arrested in 2091 after police found more than 3,200 counterfeit bracelets.
According to a Newsweek report, he been selling them for $50 to $100 on Facebook and Craigslist.
Bail for Lan was set at $1m. His attorney told the district court for Orange and Chatham counties that he'd been unable to return from China because of Covid restrictions.
Pic shows a Cartier bracelet and Rev JianGang "Frank" Lan, courtesy Orange County Sheriff's Office.