Spate of Raids on New Zealand Jewelers
August 11, 22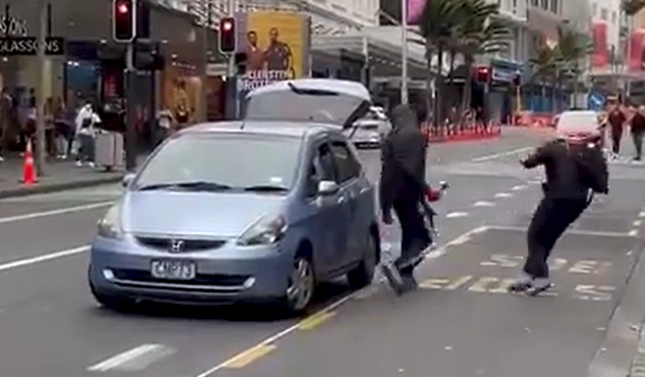 (IDEX Online) - Staff at jewelry stores in Auckland, New Zealand, have been targeted in a series of brutal raids in recent weeks.

A worker is receiving counselling for the trauma, and one owner has closed their store as a result, according to the Stuff news website.

Video from one raid (see pic) shows perpetrators running to their getaway car in broad daylight. One of them, armed with a hammer, can be seen attacking a passer-by who tries to intervene.
Among the stores that have been raided are a Michael Hill store, Brownsons Jewellers, and stores at Westgate Mall, and Silverdale. All took place during the day and most involved weapons.
Brian Barrett, president of the industry group Jewellers and Watchmakers of New Zealand, said: "The overwhelming impression is that there are no consequences to the actions of these perpetrators of these crimes."