Actress Lily James Promotes Natural Diamonds
September 13, 22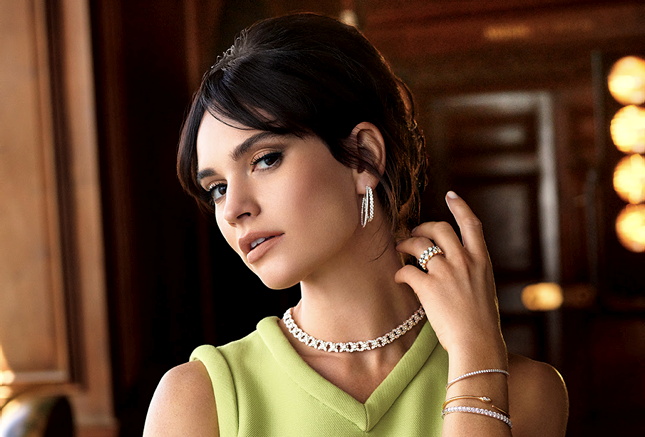 (IDEX Online) - British actress Lily James fronts a new campaign for the Natural Diamond Council, promoting the beauty of natural diamonds.
The 33-year-old Emmy-nominated star, known for roles in Pam and Tommy and Downton Abbey, has been appointed by as the council's global ambassador.
"It has been illuminating to discover the positive impact of the natural diamond industry across the globe and its commitment to continued improvement. I am eager to witness more of this firsthand in my new role," she said.
She appears in a 45-second film for the To Treasure, Now and Forever campaign, shot in London, where she lives.
In June the NDC recruited supermodel Karen Elson, 43, also a Brit, as its as a role model for "self-assured feminine independence".
Pic shows Lily James, courtesy NDC.