18.18-ct Pear-Shaped Pink Could Sell for $35m
September 28, 22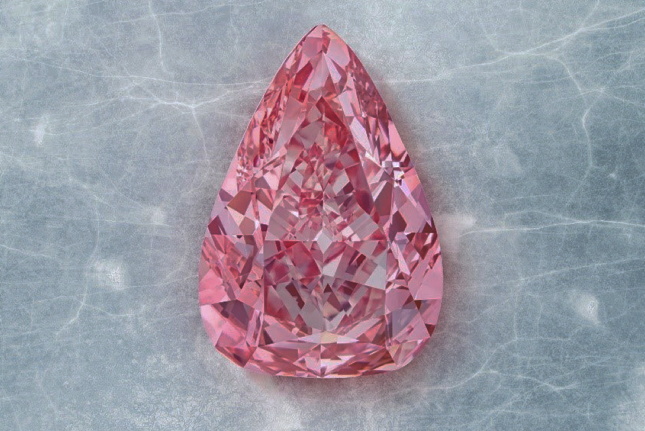 (IDEX Online) - A huge 18.18 carat pear-shaped fancy vivid pink diamond could fetch $35m when it is offered for sale at Christie's Geneva in November.
The auction house says the Fortune Pink (pictured) is the largest pear-shaped fancy vivid pink diamond ever to be auctioned.
"Weighing an auspicious 18.18 carats, the diamond's weight literally translates to definite prosperity in Asia and is sure to garner interest from collectors across the globe," said Christie's.
The highest price ever paid for any pink diamond is $71.2m, by China's biggest jeweler, Chow Tai Fook, at an auction held by Sotheby's Hong Kong, in April 2017.
There has been speculation that 170-carat Lulo Rose, named after the Angolan mine where it was found, could break that record when it is sold as a polished gem.
The Fortune Pink will be revealed at Christie's New York the week of 3 October, before touring to Shanghai, Taiwan and Singapore.
It will be sold at Christie's Luxury Week at the Four Seasons Hotel des Bergues Geneva on 8 November with an estimate of $25m to $35m.