$9m of Fake Cartier Love Bracelets Seized
September 29, 22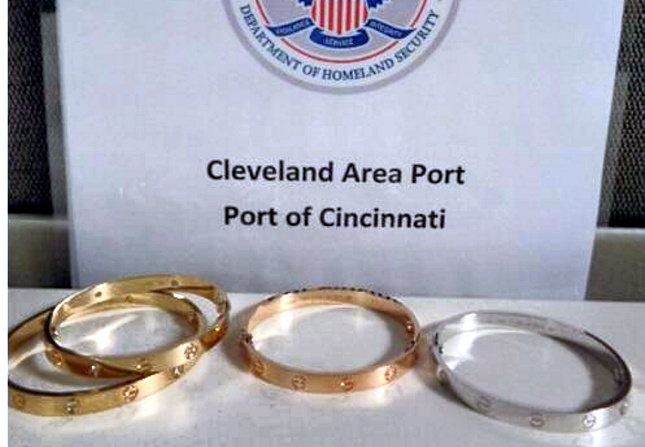 (IDEX Online) - Customs officers in the US seized a shipment from Hong Kong of 700 fake Cartier Love bracelets that would have been worth almost $9m if genuine.
They suspected they were counterfeit because they "lacked fine details, were constructed from cheap material, and contained fake inlayed diamonds".
The bracelets arrived at the Port of Cincinnati, Ohio, and were destined for an address in the state of Illinois, said US Customs and Border Protection (CBP).
On the same night (6 September) CBP officers found two other shipments of fakes from China with a combined value of almost $2m.
The first contained 60 Cartier bracelets and rings, plus Gucci, Louis Vuitton and Bvlgari items headed to a residence in Colorado.
The second shipment contained four Cartier Love bracelets, some with what appeared to be inlayed diamonds heading to a residence in New Jersey.
Pic of seized bracelets, courtesy CBP