Jeweler Learns to Walk Again after Pistol-Whip Attack
October 03, 22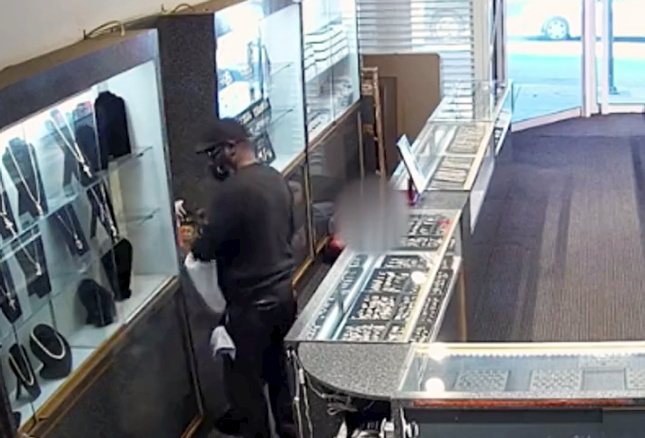 (IDEX Online) - An attacker is seen emptying jewelry cabinets after brutally pistol-whipping the owner in Wilmington, Delaware, USA.
The man, identified by police as Calvin Ushery, 39, repeatedly hit his victim in the head with a gun.
The 68-year-old victim, a Korean American, collapsed to the floor and a surveillance camera shows Ushery climbing over the counter and stealing items.
According to media reports the victim also suffered blows to the head from a hammer.
He suffered from internal head bleeding and a severe concussion, according to his son and spent four days in intensive care. He is now learning to walk again.
Ushery was arrested on 22 September, a week after the attack and has been charged with robbery, possession of a firearm during the commission of a felony, possession of a firearm by a person prohibited and criminal mischief under $5,000.
A gofundme appeal has so far raised half the estimated $100,000 value of the stolen jewelry.
Pic from surveillance camera. The victim is lying on the floor, face obscured.